René's keynotes and retreats are life-changing! Read what they say…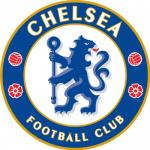 René's Workshop Was Fantastic
René's workshop [Diversity & Inclusion] was fantastic, his words and stories will stay with me for a long time.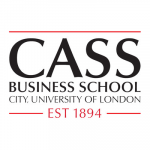 Thanks for Speaking With Your Usual Power and Impact
Just wanted to send a note of thanks for speaking with your usual power and impact at the first day of our Symposium […]. I am so appreciative of your generous support and the message is, of course, so important for our times (all time). You could see I hope, that even though we were online this year – the participants were hanging on every word.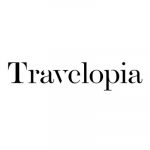 Enticed Me to Make a Difference as a Leader
This was clearly the most enthused and excited I have been after attending an event, it has made me take a good look at my own behaviours and understand how they affect my team. It has given me many of the tools I will need to transform my team and enticed me to make a difference as a leader.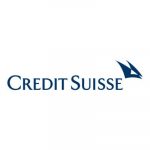 Fantastic Session
I wanted to thank you for a fantastic session. You promised storytelling and emotion and you certainly delivered! Thank you for supporting us on our Inclusive Leadership journey, your energy has helped us make a great start.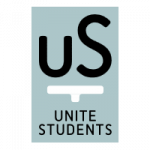 One of The Most Inspiring Speakers
Without a doubt, you will feel uplifted by this engaging, thought-provoking session [Diversity & Inclusion] delivered by René, one of the most inspiring speakers I've ever had the privilege of listening to.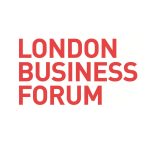 Powerful Speaker
I just wanted to let you know how inspiring and thought-provoking this session was today. What a powerful speaker Rene is.
Thank you for opening up these sessions to hospices free of charge, this is so generous and without this support we wouldn't get to hear speakers like Rene, and many other of your high calibre speakers I have been fortunate to hear.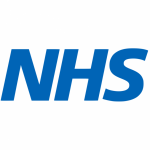 Huge Thank You
A huge thank you for today, really powerful as always… I have already had several members of the team who were watching commit to making changes and speaking out – so thank you.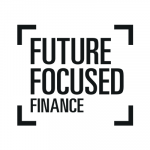 Really powerful!
Really inspiring presentation that should be rolled out for all NHS teams to watch. Really powerful!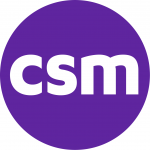 Making a difference
Wow. What a powerful and incredible presentation to our team […]. I have had such brilliant feedback about your session, the insights, and how you have given people the confidence to listen, share, and really start to take steps to be more inclusive. We really appreciate the time you shared with us and thank you so much for making a difference.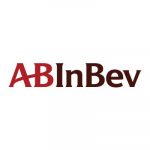 Thank You a Million
From the bottom of our hearts – thank you… […] The room is still buzzing. The team can't focus on anything else. It was the best presentation I could imagine to energize and nourish my team. Thank you a million!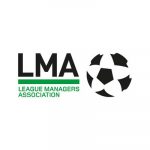 A Massive Thank You
Just a short note to say a massive thank you from all at the LMA. […]
I found (as I know a lot of the guests did as well) that your ruminations and reflections on various leadership experiences added a thoughtful and quite special narrative to the afternoon which was really appreciated.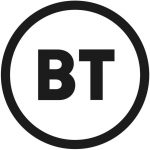 Amazing Speaker
Just wanted to drop some feedback on Rene's lecture yesterday – for me, it was the best one I have been to. What an amazing speaker!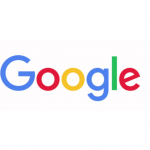 Nothing is Best Done Alone Anymore
I had the pleasure of hosting René Carayol for the final Marketing Academy Scholarship Lecture of 2019 on the topic of "Nothing is best done alone anymore".
René is the world's #1 keynote speaker, coach to Bill Clinton, Colin Powell, Richard Branson, author of "SPIKE: What are you great at?" and a friend of the Marketing Academy.
I really enjoyed our conversation before hand […] and have taken to heart what [he] said.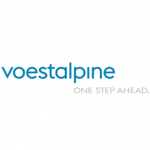 Sensational
The feedback from the participants on your training was sensational and I also hope that we will work together more often in the near future. […]
The power, the energy, the esprit you bring to the people is extraordinary and fantastic!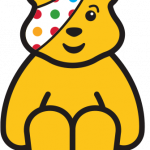 We Turned a Corner Today
Rene & Zak, A huge thanks for this afternoon – I think you really helped us turn a corner today . Onus is on us to now deliver the change we want to be !
Have had terrific feedback – below is one example. Very much hope we can keep you on our leadership journey – it's been a pleasure and privilege to hear your insights and share your own experiences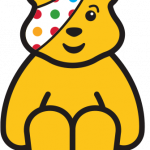 The Best Leadership Away Day
I want to thank you and all the Exec for what was, in my opinion, the best Leadership away day that I've been to. Thank you for rearranging things so that we could have the entire afternoon with Rene. He is incredible and the session was so informative, engaging, thought provoking and impactful – I could go on but I think you know – Claire telling her story made me cry 🙂 I am going to go away and process everything I've heard and decide on the actions and behavioural tweaks I need to make to enable me to become a truly inspirational leader. Sessions such as this make me feel hugely valued and supported by the organisation and I wanted to show my appreciation.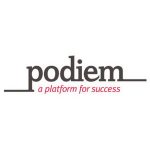 Inspirational
"[…] the SuMMit struck a note with the attendees. Absolutely everyone […] has been overwhelmingly positive and genuinely appreciative.
It is our privilege to you have you [René] as part of the 'MLN' team, your passion for the M&L agenda is infectious! Your insights and understandings are inspirational. Your contribution to the success of the morning is immeasurable. Thank you so much and as you say another Belfast memory for us as well."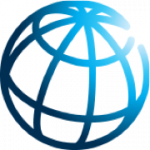 Tangible Difference
"René has made a significant and tangible difference to how we build and align our top teams, and pushed us to lead a lot more and manage a little less. In the two years he worked with the President and his direct reports, they have been totally transformed"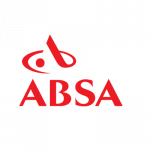 Stronger Team
"René has continuously assisted me and my team in better deploying our Spikes that has made us a much better and stronger team – and it has made our very challenging targets so much more fun"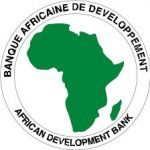 Become Far More Performance Driven
"We were recommended René by Jim Yong Kim (President of The World Bank) to help my recently assembled Senior Management Team to accelerate our alignment and become far more performance driven. Suffice to say that we have him on a two year retainer to work with both myself, my team and or Board of Directors"
High Performing Team
"René has been my personal executive coach and has worked closely with my direct reports over the past two years – he has pushed us to transform ourselves into a high performing team"
Refreshing and Well Constructed Content
"Rene presented to the ILM recently and it was refreshing to hear some simple logic and well constructed content on how to get the best performance from staff and teams. I enjoyed the charismatic style and confidence on the topic of Spike."
Strong Leadership
"Thank you for sharing your insight with us. You've helped me to reflect on what strong leadership means and, more importantly, why it matters. Leadership is no longer about the leader. We cannot simply focus on instilling in others a sense of confidence in ourselves. We need to shift more towards instilling a sense of confidence and passion in others so that we strengthen collectively. Thanks for illuminating a new path on what continues to be a fascinating journey."
Excellent delivery with superb content and examples.
I attended the The Business Day at Bridlington Spa on the 8th June, I thoroughly enjoyed Extraordinary times demands extraordinary leadership talk by Rene. Very inspiring and thought provoking. I have already shared the key points with our directors and management team.
A fantastic blend of insight, inspiration and challenge.
Wonderful presentation. Very inspiring
As someone who started a new role of Programme Manager one week ago and now have responsibility for a team of staff for the first time, listening to this inspiring presentation has ensured that I will strive to become a Leader rather than a Manager.
Thank you.
Exceptional presentation, I learned and enjoyed a lot. Thank you Mr Carayol.
Very inspiring presentation.
A very insightful delivery that is life transforming. you can not remain the same after being exposed to these concepts Rene talks about. A true leader himself, Rene shares time tested values and principles that delivers results. I have been impacted for life!!.
This was clearly the most enthused and excited I have been after attending a conference, it has made me take a good look at my own behaviors and understand how they affect my team both good and bad. It has given me many of the tools I will need to transform my team and enticed me to make a difference as a leader.
Thank you!
I've seen many talks about leadership but this one really stands out - it was truly inspirational and, unlike many really great talks, has stuck with me.
Fantastic talk with very emotive and relevant video clips that enforced the message. Rene had a great presence, captivating the whole room
Rene was an inspirational speaker, provoking thought and reflection that changes the way you think about business. The VUCA world that we live in today, requires a next generation business model, that Rene helps to shape, with intellectual and emotional engagement. Despite the fact that we are a globally iconic business, we are certainly in a better place to meet the challenges ahead, after only two hours with Rene.
Hugely insightful, useful, thought provoking & absolutely relevant to the issues many businesses face today. Most businesses are over-managed & under led & all organisations could benefit from today's session.
Outstanding insights delivered with humility, grace and passion. This isn't the first time I have heard Rene at Business Day, or YIBC as it was previously, and every time he has been thoroughly good value. A real pleasure to listen and learn.
I was introduced to Rene by a close friend when looking for a motivational speaker for our Money Matters workshop.
He was truly professional and very powerful with his message that we can all find our spikes and succeed.
The workshop was for homeless young women in West London. All of the women were impressed by René's presentation and the dignified way the workshop was conducted.
Rene is one of the kindest and most decent business figures I have met. He is thought provoking and 'in it for the right reasons'.
I strongly endorse his style!
Rawle Beckles
René helped me to think differently and care about the present moment, observe people and how to impact by influencing and not manipulating. How it is important to tell a story and allow colleagues to count for collaborating and raise ideas
Excellent Moment.. Unique in his "genre"
Saw Rene many years ago in Harrogate. Really enjoyed this session in Bridlington - one of my 2 highlights of the day and well worth attending for. Lots of great 'take-aways' that reassured how we currently manage our business plus some new ideas to consider adding. Excellent content well delivered!
I thoroughly enjoyed René's talk. It was entertaining, informative and thought provoking. I will use some of the slides for team building in my business!
Great speaker, important notions.
René is a force of nature.
Very enjoyable and highly inspirational.
He learned from the best and he coaches the world's best. I felt honoured to experience a glimpse of his wisdom.
Highly recommended, engaging and very useful for my personal development and my organisation
ToM
CDO
Three UK
A truly uplifting speaker. Rene engages the audience with emotion and drive that leaves everyone feeling positive and ready to take on the world!
Neil Hodgkinson
Editor-in-Chief Trinity Mirror North East, Humber and Lincolnshire
Always inspiring and rewarding to listen to René Carayol's presentations - this time in person. Many thanks.
By far the best part of the day, very relevant to the overall theme and and a truly captivating presentation. I've certainly taken notes from it and have signed up for the #spikespark daily updates which also sound like they will help me as a leader and a manager.
René is one of the most inspirational speakers I've heard in a long time. I have already downloaded his presentation from the event and passed it onto some colleagues!