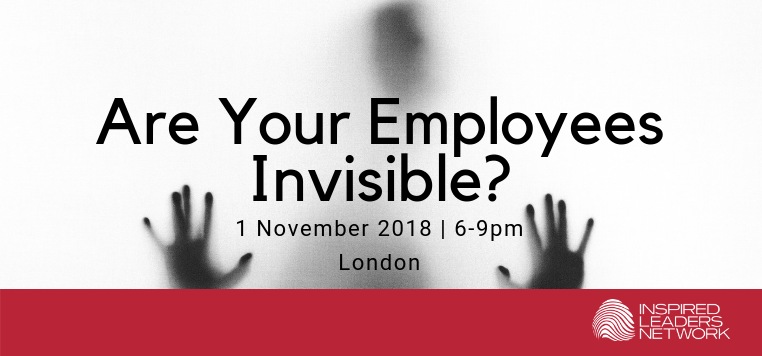 ARE YOUR EMPLOYEES INVISIBLE
Just about every business and organisation we have worked with over the past couple of years has some sort of initiative around Diversity and Inclusion.
Nearly all of them are taking their programmes and initiatives very seriously, but results are extremely mixed.
Many employees feel somewhat excluded, even when diversity is taken very seriously by the leaders of the company.
Why do so many loyal and hard-working employees still feel that they are 'invisible' at work?
Max de Pree points us in the right direction "We need to give each other the space to grow, to be ourselves, to exercise our diversity. We need to give each other space so that we may both give and receive such beautiful things as ideas, openness, dignity, joy, healing, and inclusion."
We will have an expert panel representing all facets of Diversity and Inclusion with a strong focus on 'what can actually be done?' and 'what's working well today?'
For those who are unable to join us in the studio, we will be streaming the event direct to your mobile, or for you to watch it with colleagues and friends AND participate by sending in questions in real time.
The power of a diverse and inclusive environment enables the art of thinking independently together.
When/Where
Date: Thursday 1 November 2018
Time: 6pm – 9pm
Venue: A Studio Setting in London (successful applicants will be advised of exact location address)
Helene Speight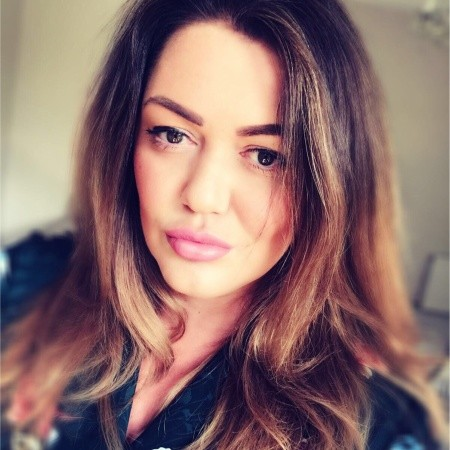 Helene Speight
Helene Speight is HR Director for the ABB FIA Formula E Championship – the world's first fully electric international single-seater motorsport series.
The Formula E team (or FE family as it's known) has grown to 130 people with 50% female representation and 20+ nationalities.
Speight describes the culture as a place where people can openly be themselves and with the support of the 'can do' attitude of the CEO there is autonomy as well as opportunity at all levels.
Speight started her career in finance before joining global giant General Electric, where she spent nine years in a number of senior commercial roles.
This included being General Manager of an industrial operations division, overseeing and leading the management of 11 sites worldwide.
In 2009, Helene embarked on an Executive MBA at Henley Business School and through this personal development discovered her next move had to be in HR.
Helene made the leap and after holding several key positions she landed the role at Formula E.
As an influential member of the senior management team, Helene has implemented bespoke performance management processes and employee engagement events.
Sean McGrath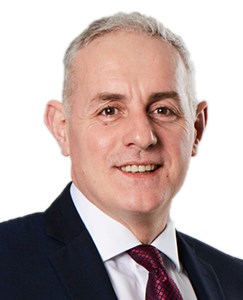 Sean McGrath
Sean McGrath is currently the Executive Vice President of Global HR at Convatec Plc.
Sean has held the role for 9 months and continues to implement a more dynamic strategy focused towards diversifying the workforce.
Previous to his current role Sean spent 6 years at the World Bank as Vice President of HR.
Within the World Bank there are 5 different agencies and Sean worked alongside over 150 different nationalities on a daily basis.
Diversity and inclusion had to be at the forefront of his work throughout this time in order to incorporate all of the different backgrounds.
Sean has a Masters degree from Dublin City University for business with a HRM focus.
This technical knowledge has helped Sean gain senior positions within Danske Bank and Health Service Executive.
Before pursuing a highly successful career in HR, Sean was enrolled in the Irish Defence Forces were he was promoted several times to the rank of Captain.
Being part of the IDF showed Sean how teamwork and inclusion can improve performance, a philosophy he now incorporates within his HR strategy.
The event will take place in a studio setting in a venue in London. Canapes and drinks (wine and/or soft drinks) are served on arrival. We kick off with a panel discussion facilitated by René Carayol. We then break for some hot bowl food and drinks and a chance to network further. After the short break, we reconvene for the Q&A session where questions for the panel are invited from the studio and livestream audiences. The event is filmed and streamed live through our Facebook page.
HOW TO WATCH THE LIVESTREAM
Click on the button which takes you to our Facebook Event page. LIKE our page and Tap GOING and Facebook will let you know when we go live.
REGISTER FOR LIVESTREAM
HOW TO ATTEND AND PARTICIPATE IN THE STUDIO AUDIENCE
Capacity is strictly limited to 50 so the event is by application-only. To be considered for a place in the studio audience please use the application form below.
We will advise whether you are successful within 48 hours and what the next steps are.
Never miss an event again
Sign up for our Events Newsletter and get invitations to forthcoming events and replays